Outcome of the Biological rapid assessment (BioRAP) consultations in the Vava'u archipelago, Kingdom of Tonga
Press Release:
Outcome of the Biological rapid assessment (BioRAP) consultations in the Vava'u archipelago, Kingdom of Tonga
A consultation with Government, Non-Government Organizations and Business Operators was conducted on Friday 24th October 2014 at the Fakamelino Hall of Neiafu, Vava'u, chaired by the Chief Magistrate and the Government representative Mr. Paula Tatafu. The Hon. Samiu Vaipulu (Minister of Environment and Communication and Deputy Prime Minister) was the Guest of Honour.
The overall objective of the consultation meeting was to present key findings from the BioRAP survey which was conducted on February 2014. The presentation involved reporting from both marine and terrestrial ecosystems with recommended sites to be established as conservation areas in the Vava'u archipelago.
The Guest of Honor, Hon. Samiu Vaipulu, delivered his closing remarks by highlighting the importance of Vava'u's terrestrial and marine ecosystems as it holds a variety of native plants and animals on land and in the sea. He added that we should work together by looking after these species to avoid extinction.
The second consultation meeting was held on Monday 27th October at the Governor's conference room where District officers, Town officers, and other key stakeholders came together to discuss the proposed sites recommended by the BioRAP survey. The meeting was privileged to have the Vava'u Governor, Lord. Fuliva, as the Guest of Honour, with the Deputy Prime Minister, Minister for Environment & Communications, Hon. Samiu Vaipulu, as the Chairman.
Recommended sites were proposed and identified to be established as terrestrial conservation areas such as 'Euakafa, (Maninita, Taula, Lualoli-Important Bird Areas IBA), Fonualei, 'Oto and A'a, Mt. Lafa, Mt. Talau, Talehele, 'Utula'aina Point, Vai'utukakau whereas marine sites include 'Euaiki, (Foelifuka, Foeata, Hunga, Lape, Lua'ui, Mala), Toku including exposed oceanic pinnacle at Joe's Spit). Issues raised was land ownership, and it was highly recommended that an agreement be made with landowners before moving forward, and to declare government estates as parks and reserves.
The Governor of Vava'u, Lord, Fulivai, is very supportive of the idea to establish conservation areas in Vava'u. He strongly urged District officers, Town officers, and key stakeholders to support the work on conservation and protected areas and to use their resources wisely and sustainably for the present and future generation.
Eight terrestrial, thirteen marine, and three terrestrial/marine sites have been identified that have significant conservation values which require special efforts to conserve its values. The key next step now is to prepare and implement a Strategic action plan for the conservation of the archipelago, defining the specific management objectives for priority sites and species and where appropriate, to prepare site management plans and funding proposals for further support.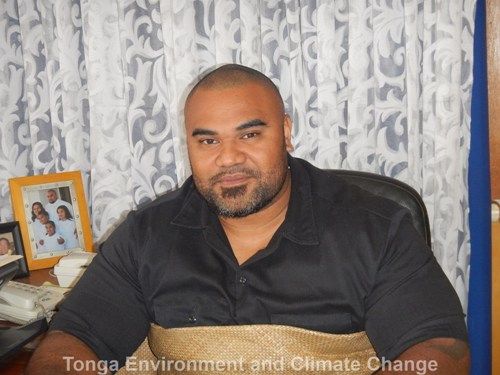 Back to News